Second generation FlexPickerTM robot is even more productive
With increased speed, higher payload and a smaller footprint, the new FlexPicker TM IRB360 is the "second generation" robot for pick and place applications. The IRB 360 comes in clean room versions and a stainless wash down version suitable for open food industries. The robot is IP 69K certified and designed to be cleaned according to industrial methods.
The new robot succeeds ABB's widely used FlexPickerTM IRB340 system and is the result of 10 years' experience and research and development combined with proven packaging technology.
ABB has over 1800 delta robots installed globally and is the leader in this state of the art picking and packing technology.


The new family of IRB 360 robots includes three models:
The "compact" version - picking range of 800mm
The "standard" version - similar performance, greater reach of 1130mm
The "high payload" version - similar reach, payload up to 3kg
Features
High speed flexibility
High capacity – up to 3kg payload
Hygienic design for wash down applications
Superior tracking performance
Integrated vision software
The ABB clean room robots are manufactured under special production procedures and thoroughly tested and packed to ensure a minimum of particle generation during service. IRB 360 has been certified by IPA, leading institute in clean room industry.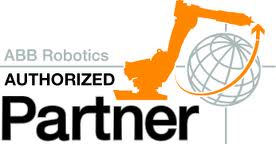 ROB0082EN_F_HR (423 Kb) [Download]