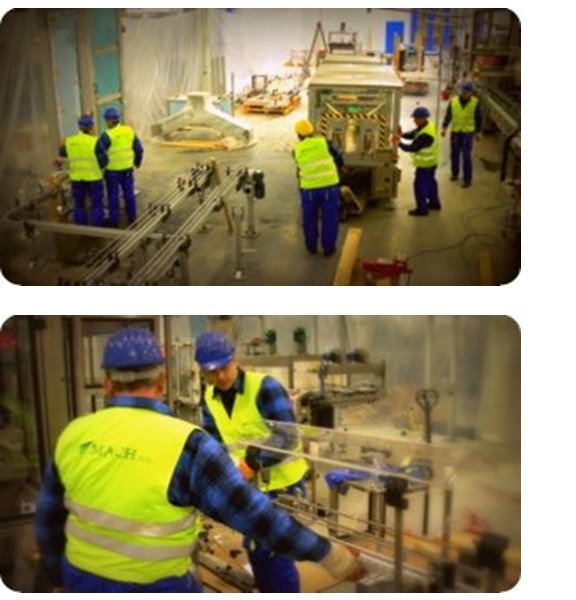 Counting on our department for special projects dedicated to the industrial design, execution, automation and the industrial integration, we provide our clints with professional design services, 3D modeling, simulation, models and prototypes analysis, demonstrations and testing performed prior to the final installation for the client, as well as technical consultancy and flow optimization.
For more than 20 years, our company has been developing a system based on the diversification of the provided products and services, so that, in the present time, a large number of customers are showing a great interest in complete solutions for the automation of the production lines, as well as for the warehouse area.
Our objectives, as far as the implementation of the solutions for the automation of the production lines are concerned, are:
The increased productivity and the optimization of the costs;
The efficiency increase of the internal processes;
The reduced maintenance, due to the quality of the used equipment;
Achieving significant increases of the productivity and the elimination of the downtimes;
Having of a wide range of projects, undertaken in a various number of fields, MACH meets the new requirements regarding the automation and optimization of the processes, by developing reliable solutions for the Romanian market.
The professionalism, the trust, the respect and the responsibility define us as a team, in everything we accomplish.