The IRB 260 is designed and optimized primarily for packing applications. It is built to meet your reach and payload requirements whilst being small enough to fit into compact packing machines. Combined with ABB motion control and tracking performance, the robot is ideal in flexible packing systems.
Reliable – High production up time
The IRB 260 is based upon the world's most popular industrial robot, IRB 2400, with an installed base >14.000 units.
Fast – Short cycle times
Design optimized for packing in combination with ABB unique motion control ensures short packing cycle times.
Accurate – Consistent parts quality
The robot has best in class accuracy and superior ABB conveyor tracking performance resulting in excellent pick and place accuracy, both when working with fixed positions as well as on the fly.
Strong – Maximized utilization
The robot is optimized for packing application and combines compactness and high speed with a 30 kg payload capacity.
Robust – Harsh production environment
Durable in tough environments - IP67.
Versatile – Flexible integration and production
Low on weight and height, IRB 260 easily fits into compact packing machines. With a work envelope optimized for packing applications, the robot becomes the natural choice for robot automation. The robot comes fully equipped with integrated air and signals all the way to the gripper. Combined with the ABB packaging SW, PickMasterTM, the robot is not only easy to integrate from a mechanical point of view but also extremely simple to program.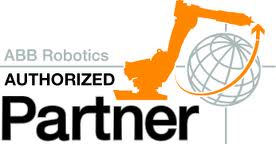 Pliant IRB 260 (140 Kb) [Download]