Thanks to its state-of-the-art 4-axes design, customers can look forward to a speedy machine that combines a 3.15 meter reach with a 250 kg payload, making it ideal for palletizing bags, boxes, crates, bottles and more. In fact, ABB is set to reinforce its position as the sole global supplier of complete robot-based packaging line automation.
Reliable – High production up time
The IRB 660 is considerably faster than its predecessor. Its optimized motor power and motion performance ensure significantly shorter cycle times than competing products.
Fast – Short cycle times
Standard packaging software
Accurate – Consistent parts quality
Outstanding position repeatability (± 0.03mm) and very good path accuracy.
Strong – Maximized utilization
High speed version capable of handling 180 kg at full speed, and at a 250 kg version for high through-put with 3.15 m reach
Robust – Harsh production environment
The robot's rugged design and IP 67 tightness make for steady performance in even the toughest environments.
Versatile – Flexible integration and production
The robot's impressive reach means it can service up to four in-feed conveyors, two pallet stacks, one slip-sheet stack and four palletizing out-feeding lines. In fact, the IRB 660 has the versatility, reach and handling capacity to meet the demands of just about any palletizing applications.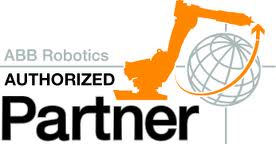 Pliant IRB 660 (142 Kb) [Download]