Our partner Domino UK has developed an innovative range of printers using the latest technologies.
These have the following advantages:
• Graphic printing quality, on paper, card, plastic, metal, and many other materials.
• Flexible label design: text, counters, clocks, graphics, logos, barcodes can all be included on the same label.
• Grade A code readability (ISO 15415) using Domino's inks on high density datamatrix codes
• Easy operation using the QuickStep interface on the touch screen or via web browser on your HMI.
• Monitoring screens display live information about the printer; connection to Domino Cloud adds remote monitoring and diagnostics.
• Access levels can be defined to ensure safe handling
• Label creation and editing are simple using the QuickStep Label Creator or our PC-based design software.
• Coding Automation solutions to populate data directly from a database and control changeovers from your ERP or MES system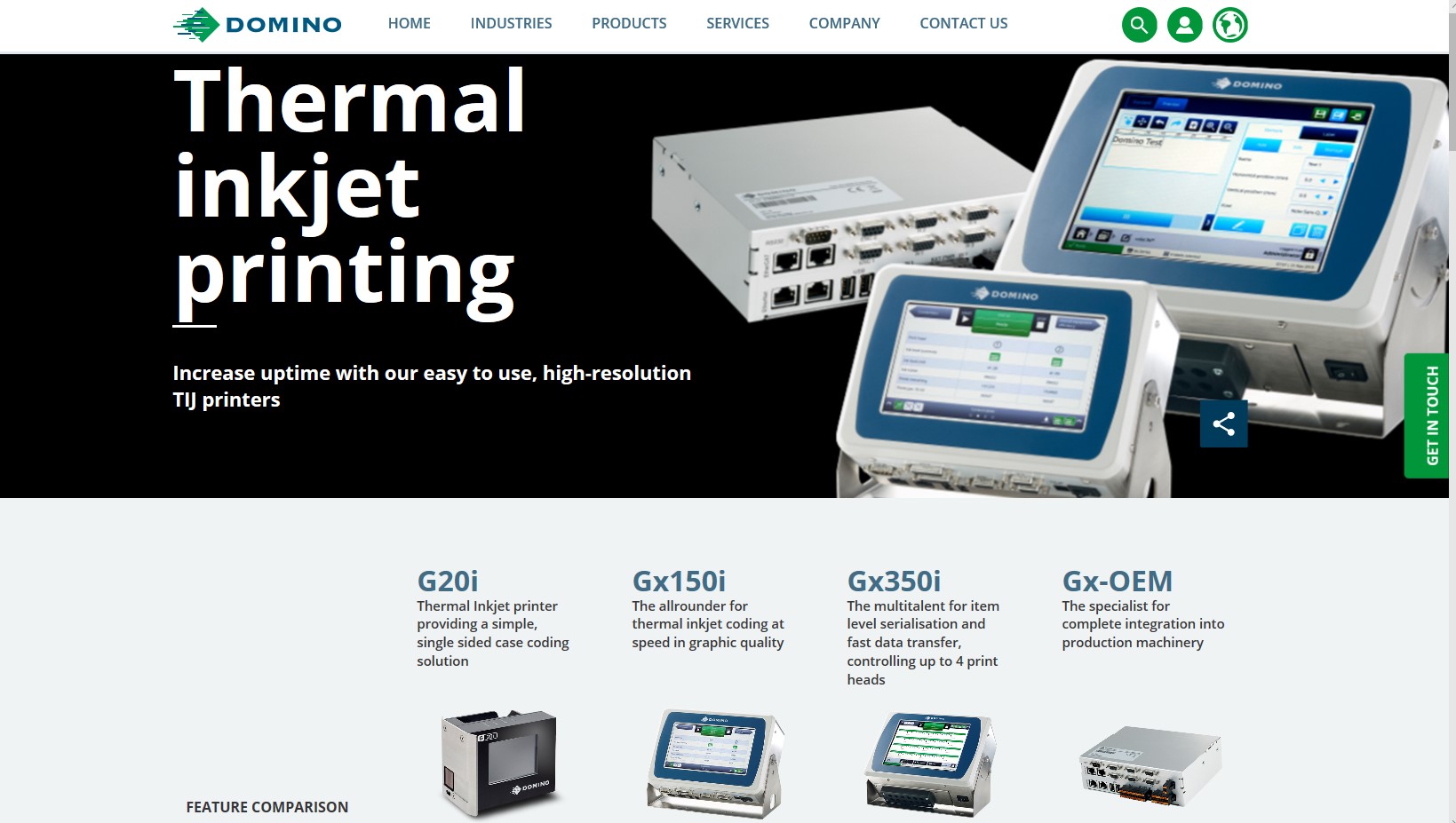 For further information regardind the equipments, please contact our sales team.